Official Texas License to Carry (LTC) Online Course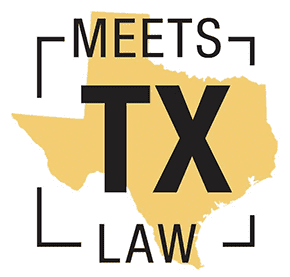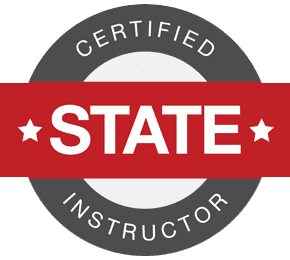 Take this course to complete the online education for your License to Carry.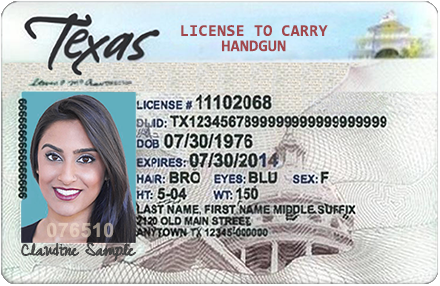 Accepted in 29 States
Get your Texas LTC in 3 steps
Study and Pass the Online Course
Study the $49.95 course and pass the online test.

Demonstrate Shooting Proficiency
After completing the online course, you will receive an LTC-101 certificate that you will take to the in-person test. Once you pass the in-person test, your instructor will complete the LTC-101 certificate for your LTC application.

Apply for Your LTC
File the required application for the Texas LTC with the Texas Department of Public Safety.
The Official LTC Online Course
LTC applicants must attend classroom or online training through an approved course provider. This concealedcarry-ed.com course is approved by the Texas Department of Public Safety and satisfies the classroom training requirement.
License to Carry Application Requirements
You must be 21 years of age or older to apply for a Texas License to Carry (LTC).
You must submit to a background check.
You must complete four to six hours of classroom or online training from a Texas DPS–approved provider.
You must pass the Texas LTC exam.
You must prove proficiency in handling a handgun (shooting).
---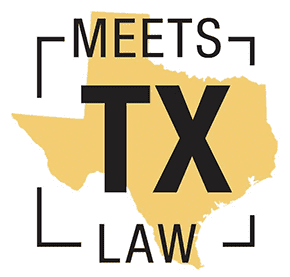 Certified under Texas GC 411.188 and GC 411.190 to administer the LTC Online Course
Texas Department of Public Safety
Handgun Licensing Program, MSC 0245,
P.O. Box 4087
Austin, TX 78773-0245
512-424-7293
Yes, online courses are legal and legitimate.
GC 411.188 as included in Texas License to Carry and Handgun Laws issued by the Texas Department of Public Safety states (page 17):
(a) ... The course to teach handgun proficiency is required for each person who seeks to obtain a license and must contain training sessions divided into two parts. One part of the course must be classroom instruction and the other part must be range instruction and an actual demonstration by the applicant of the applicant's ability to safely and proficiently use a handgun.
(b) ... A qualified handgun instructor or online course provider may administer the classroom instruction part of the handgun proficiency course.The classroom instruction part of the course must include not less than four hours and not more than six hours of instruction on: (1) the laws that relate to weapons and to the use of deadly force; (2) handgun use and safety, including use of restraint holsters and methods to ensure the secure carrying of openly carried handguns; (3) nonviolent dispute resolution; and (4) proper storage practices for handguns with an emphasis on storage practices that eliminate the possibility of accidental injury to a child.
(c) ... An approved online course provider shall administer the classroom instruction part of the handgun proficiency course in an online format. A course administered online must include not less than four hours and not more than six hours of instruction.
Texas LTC Reciprocity Map
Texas LTC holders may carry a handgun in another state if Texas has a reciprocity agreement with that state. It is important to review the agreement for specific details or limitations. If you are traveling in another state, you are responsible for knowing that state's laws for carrying a handgun. The reciprocity map below details resident and nonresident agreements.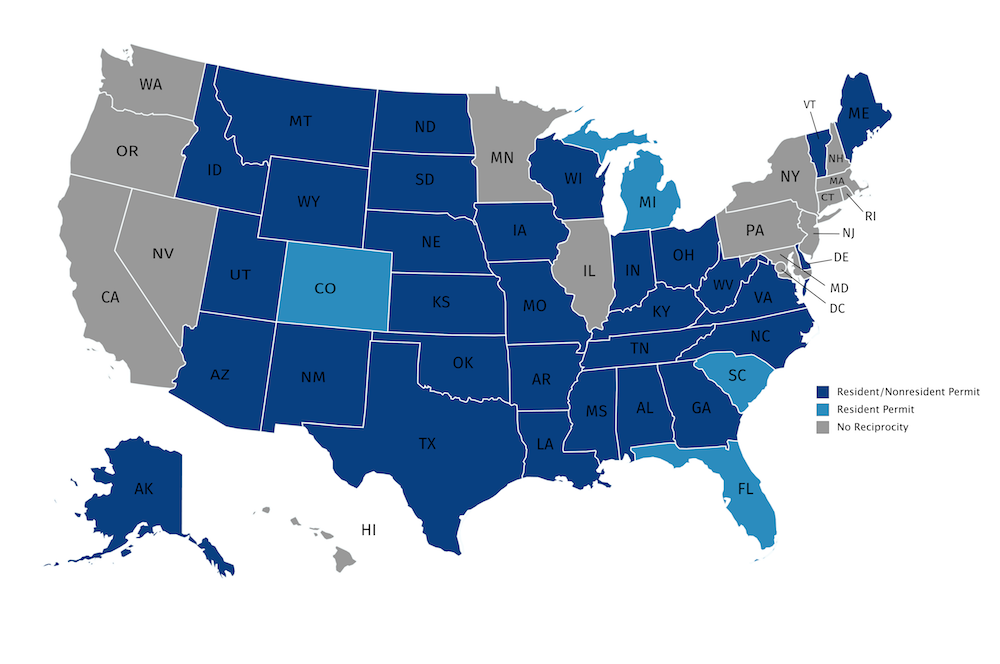 Texas Concealed Carry Reciprocity
Permits From Other States:
Texas recognizes concealed carry permits from more than 40 different states. The remaining states have no agreement with Texas due to Constitutional Carry measures or other legislative policies.
States That Recognize Texas's Permit:
Texas does have CCW reciprocity agreements with many states. Around 31 states will recognize Texas' resident permit at this time. Texas permit holders should always check the other state's reciprocity laws to determine if their Texas permit will be honored in that state.
Why Take This Course?
What to Expect From Concealed Carry Ed
Live‐Action, High‐Definition Videos
Our course videos feature a combination of professional educators (who double as professional actors), entertaining storylines, and up‐to‐date scenarios that give you one of the most effective ways to learn safe handgun-shooting practices.
Comprehensive License to Carry Education Content
This official training program is developed to meet the standards for online license to carry education in Texas.
The course includes easy-to-understand handgun safety instructions and self-defense information. Whether you're an experienced shooter or a first-time handgun owner, this license to carry course will prepare you to carry a handgun safely and responsibly.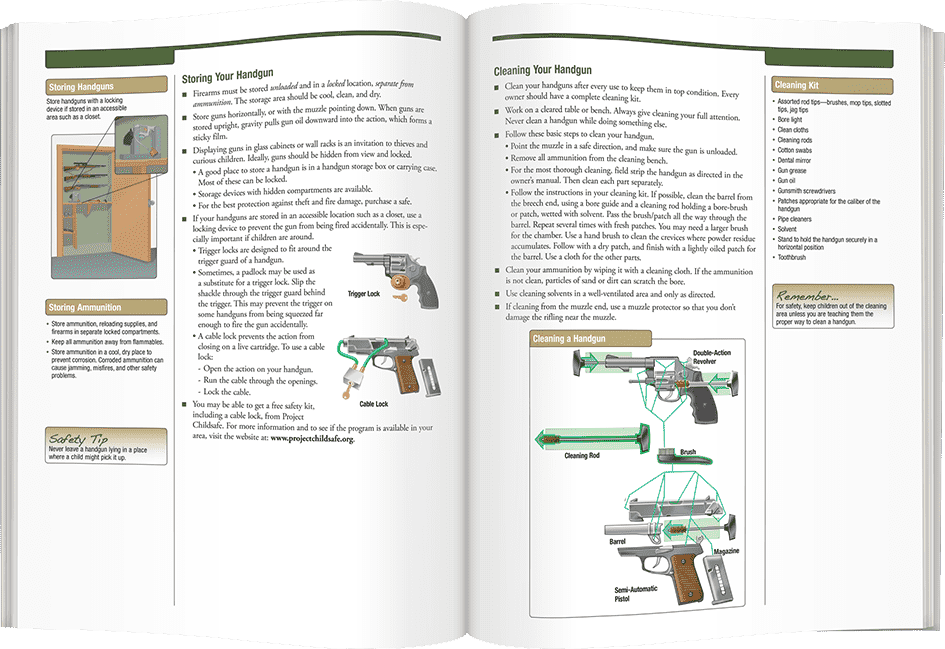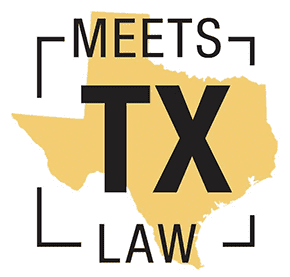 Certified under Texas GC 411.188 and GC 411.190 to administer the LTC Online Course (classroom instruction only). Get Started
Learn Your Way on Any Device
Concealed Carry Ed offers online courses that are fully mobile-friendly from start to finish. This safety course is designed to work on your smartphone, tablet, laptop, or desktop computer.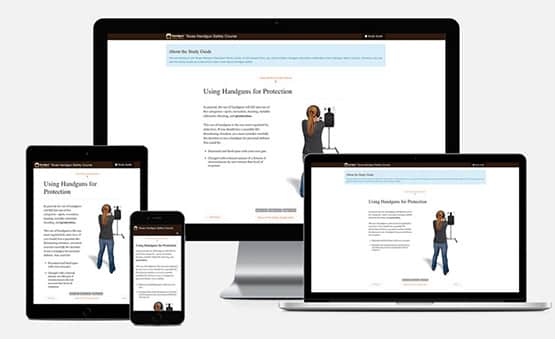 Saved Progress
You may complete the course at your own pace. The course can be completed in one sitting or a little at a time over several days. Log in and out at any time, and we'll keep track of your progress. Most students finish the course in a few hours.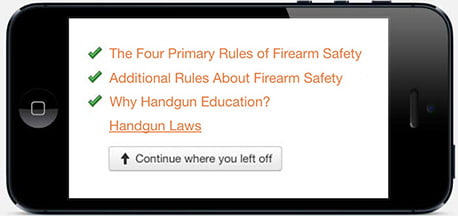 We're people, not robots.
Our customer service team, made up of real people with real Concealed Carry Ed experience, is here to provide assistance through all channels—phone, email, and chat.
9:00 a.m. to midnight EST, seven days a week.
Get help seven days a week from professionals like Katy, Heidi, Josh, Misty, Liz, Allen, and Thomas.
or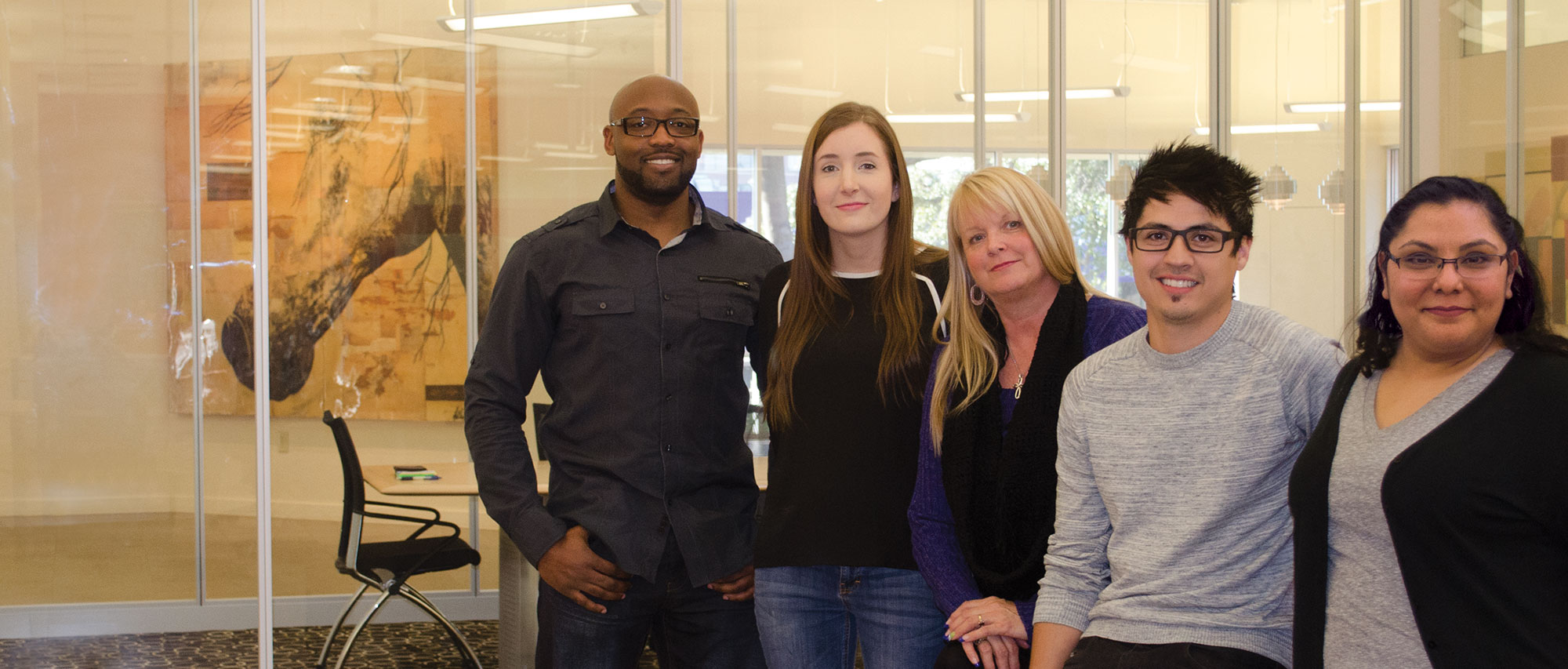 Made in the U.S.A.
This safety course is proudly made to serve students, agencies, and organizations worldwide.
Get Started